Contrak, Stafford
Case Study
Contrak Construction Ltd are a company based in Staffordshire who have expertise in many different aspects of building work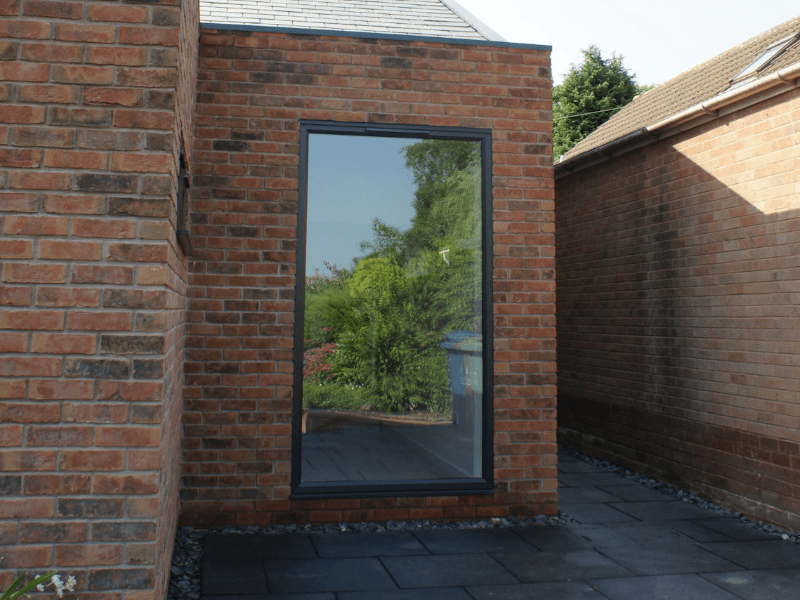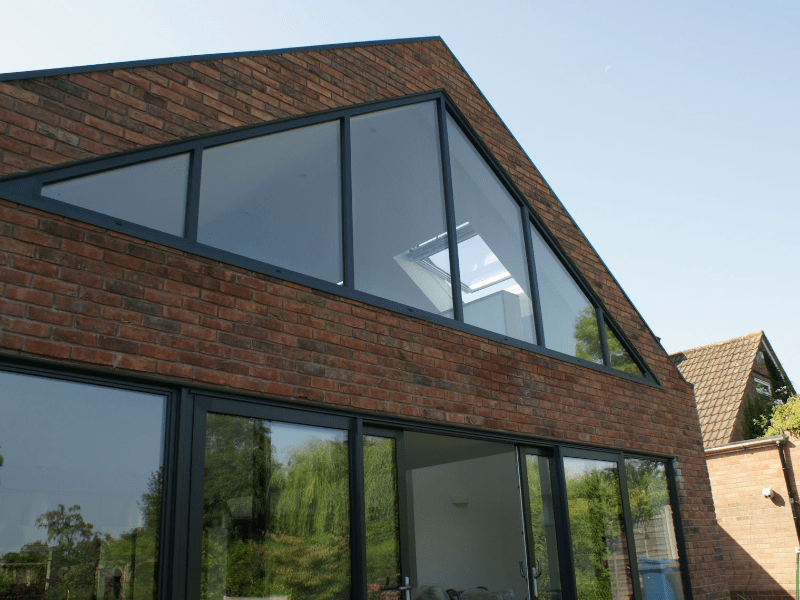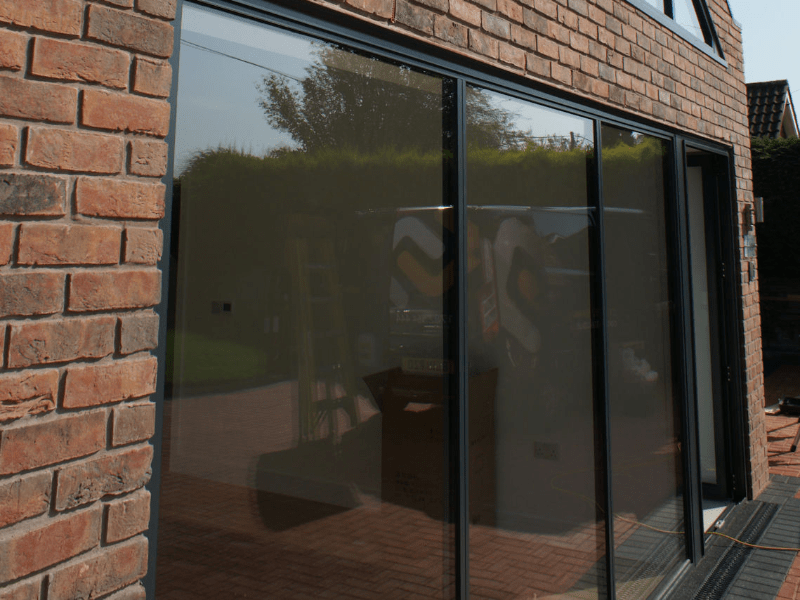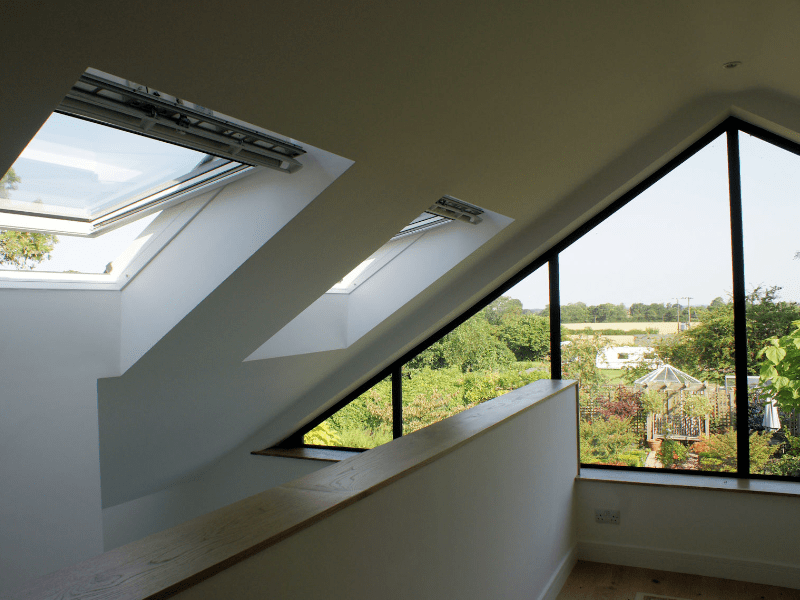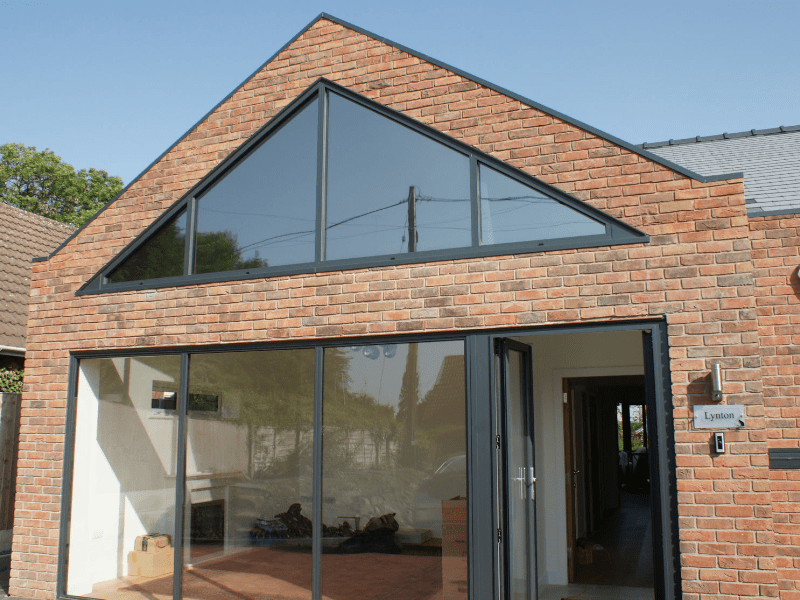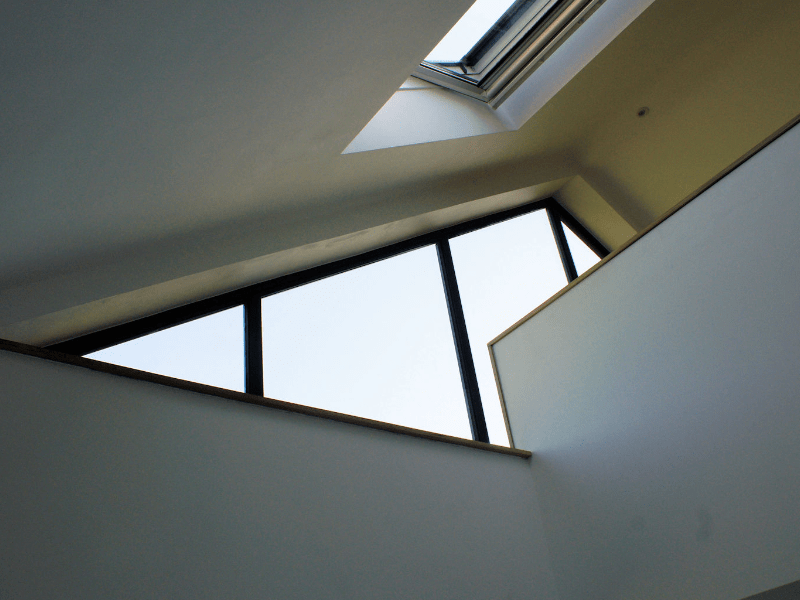 Client
Established in 1998, Contrak Construction Ltd have built a reputation for high quality workmanship and excellent customer service.
The Objective
The project was a new build bungalow in Stafford which incorporated two gables with floor to ceiling glazing. The client was looking for a solution which was contemporary with slim sight lines but this needed to be balanced with the requirements of building control for framework which met the wind load calculations and u-values. As well as the large gable windows there were also smaller standard size windows on the development, the client was not as concerned with these windows as they were mostly on side elevations so, when we suggested an opportunity to make a saving and rather than the more expensive aluminium frames in these windows, as we have offered on previous projects chose to opt for mixed aluminium and upvc frames which offer a good match but at a smaller cost. Based on our suggestion the client chose this as a solution and was highly delighted with the look and price.
The Solution
Our team specified the smart aluminium system which is perfect for this application, the aluminium framework gave the benefit of strength and was aesthetically pleasing to the eye offering the slim sightlines the client was after.
Great attention to detail was needed to make sure the mullions in the gable frames above were positioned centre of the framework below. Additionally, we needed to make sure that the apertures were accurately surveyed as the client was specific about an equal sightline of framework being visible around the cladded sections. This involved several trips to site but we always believe in measuring twice and fitting once!
---
We knew from the outset that this development was going to require a company who were diligent in their approach which is exactly what the team at Titan Trade Windows were, we had many conversations over the phone and email about different solutions and several visits to site as well but you can see from the end result which is stunning that it was worth the extra time and effort and they they are true professionals in their field.

Paul – Commercial Manager of Contrak Construction